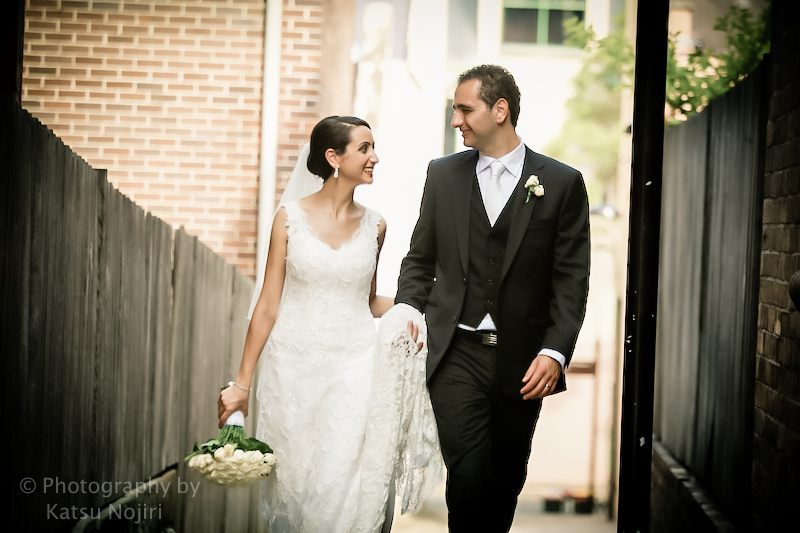 Weddings can cost upwards of $30,000, an expense many newlyweds finance with credit cards and other loans. While no one wants to cut corners on their wedding day, including "'til debts do us part" in your vows probably isn't part of the plan either. However, it is possible to have the wedding of your dreams on a smaller budget.
1. Cut Cuisine Costs
Food is often the largest wedding expense. Fortunately, there are numerous ways to cut costs in this area without decreasing quality. Having a buffet-style reception instead of a served meal is a common alternative, but you can also opt for an appetizer or dessert reception. Hosting a brunch or luncheon in lieu of a multi-course dinner can help keep some coins in your pocket as well.
Save on the wedding cake by ordering a small one for you, the groom and your bridal party, and serve your guests from a separate sheet cake. Double your savings by electing to have small cakes for each table that can also serve as centerpieces.
2. Limit the Alcohol
If you're serving alcohol at your reception, you can choose to only have drinks during the cocktail hour. Alternatively, you can limit the choices to things like wine, one or two mixed drinks, or even just a champagne toast. Some locales allow you to purchase your own alcohol and simply require that you have a bartender or caterer serve it, cutting costs immensely.
3. Location, Location, Location
Sites owned by the federal, state or local government are some of the least-expensive places to host both your wedding and the reception. These include national and local parks, gardens, museums and historical buildings. These places often have natural scenery and may already be decorated, especially around holidays, reducing your beautification costs. You can also save money by having the ceremony and the reception at the same location or even find an all-inclusive package that includes the ceremony, reception and even honeymoon all in one spot.
4. Timing, Timing, Timing
The most expensive day and time to hold your wedding is a Saturday afternoon in June. Planning an out-of-season wedding on a Sunday or even a Friday evening can reduce your costs significantly. Even Saturdays can be less expensive if you request morning or evening hours.
5. Give Someone a Chance
Colleges, culinary schools and interior design academies are excellent places to find fledgling professionals who will do good work for a fraction of the cost of their more experienced counterparts. Look on sites such as Craigslist or visit local schools to see if they maintain a listing of students or new graduates looking for work.
For more money-saving tips, head over to our Marriage page. Here you'll find a range of financial information on weddings, marriage, divorce, and more.