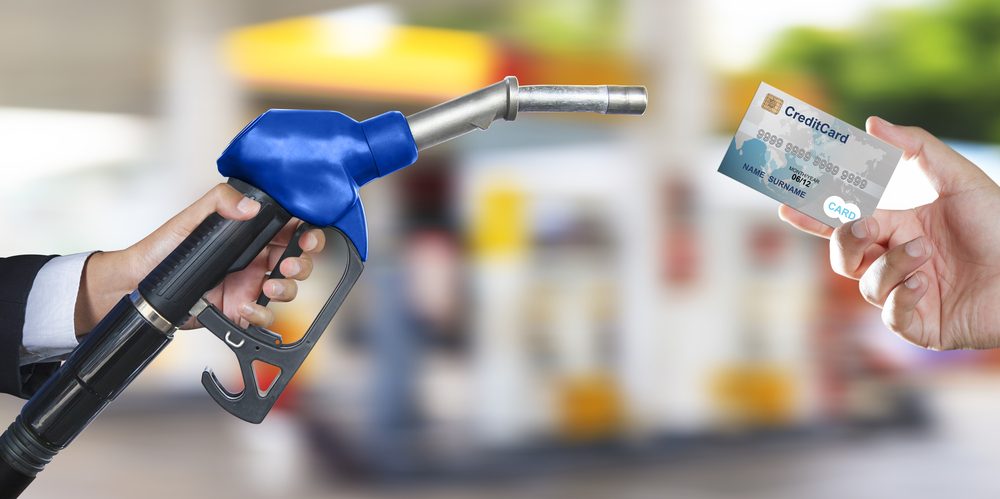 With gas prices at about $2.35/gallon on average as of October 2018, it makes sense that consumers would be looking for ways to trim up the budget or even cut the occasional corner. Credit cards that offer cash back are becoming increasingly popular with consumers who are searching for easy ways to save a couple of bucks at the pump.
As of 2017, Colloquy reported that more than 43 million people carried loyalty or fuel cards. That's almost 20% of the adult population in America!
How Gasoline Cards Work
Many of these cards offer discounts and rewards. This is the "bait" of the gas card, if you will.
Whether it's 5-10 cents per gallon or a 2-5% discount at partner stores, you're looking at a savings range of about .60 cents to $2 per fill-up on a 15-gallon gas purchase.
So, What's the Catch?
APR. Annual Percentage Rate. The average for most gas cards is 23.6 percent! Branded cards only offer discounts at their company's gas stations.
Back to the bait. To qualify for cash back bonus programs, you need to have "good" credit. Since a majority of Americans get categorized with "poor" to "average" credit ratings, most of them will not qualify for these incentivized programs.
Even if they do qualify, they will only be eligible under a high interest rate, which will eventually consume any cash back savings.
In order to reap the savings, you've got to pay off your entire balance every month. This obviously makes sense, as it would be irrational to pay 24% in interest charges while saving 5% on gasoline purchases.
So if you are one of the millions of Americans who are unable to pay off the balance in full each month, this type of card is not for you.
Also, keep an eye on your cash back bonuses if you have not yet redeemed the savings. Some cash back credit cards allow clients a period of 6-12 months to redeem their bonuses. After this period, the savings will expire and the customers will not be able to claim it.
Furthermore, you should be aware of the cash back limits before you sign up for a gasoline credit card. All credit cards carry some sort of a cap on how much cash back you can earn during the year. Most credit cards allow clients cash back bonuses for up to $300-$600 per year.
Failing to pay off your monthly balances could quickly add up to more than $600 in interest charges over the course of a year, so be very cautious when considering these types of offers.
If you're currently in a situation where you're struggling to keep up with your debt payments, CreditGUARD can help. Our certified credit counselors can provide you with financial education as well as information about our nonprofit debt consolidation options that don't involve any new loans. Call CreditGUARD today at 800-500-6489 and take the first step toward a better financial tomorrow!