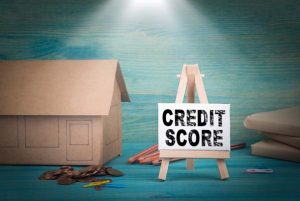 Bad credit can happen to anyone. Too many credit cards or late payments can send your credit score tumbling. Unfortunately, these costly mistakes make achieving larger life goals, like owning a home, difficult. If this is your situation, you have options. Purchasing a home with bad credit is challenging but not impossible. A potential homeowner can still find ways to achieve your home purchasing dreams through hard work, financial education, and research.
Understanding Your Credit
Your credit score is a running tally of your financial situation since becoming an adult (earlier if an account was opened with a parent's permission). As mentioned above, missing or making payments impacts your score positively or negatively. Entering the home buying process with a deep understanding of your credit is vital. Knowing where you stand will help you get the best home loan. Don't just look at your score. If things don't seem correct, a deeper dive may show potential errors in your report. Disputing incorrect information to adjust your score will help you later on.
Work on Your Credit
If your credit report is accurate and your credit score is still low, it's time to roll up your sleeves and get to the hard work. The first step is to make on-time monthly payments. Credit cards may have lowered your score to begin with, but making sure they are regularly paid will help. Activating the auto-pay function available by most credit card companies will help eliminate forgotten due dates. If possible, pay the entirety of the balance each month. A well-maintained income to debt ratio is a critical factor in a healthy credit score.
Save for a Large Down Payment
Mortgage lenders don't like taking risks. Making yourself more attractive to lenders (in other words, less risky) is a vital key to home buying with poor credit. The best way to do this is by offering a sizeable down payment. Putting down a substantial downpayment around to 20% or 30% shows you're less likely to walk away from a mortgage. This percentage may seem high, especially if you're trying to correct your credit at the same time, but this tactic helps you avoid a mortgage with outrageous interest or PMI.
Federal Housing Administration Insured Loans
The Federal Housing Administration offers insured loans for potential homeowners with poor credit. If a borrower has a credit score of 580 or higher, only a 3.5% downpayment is needed. For those with a lower credit score, the FHA requires a 10% down payment. The catch is this loan requires the homeowner to pay mortgage insurance premiums (an upfront mortgage insurance premium and an annual mortgage insurance premium). Also, a long list of requirements need to be met; such as two years of employment with the same employer, a debt to income ratio below 43%, two years out of bankruptcy, and many more. These requirements may sound like a lot of hoops to jump through, but it's an excellent solution for not only those with bad credit but first-time buyers as well.
Be Patient
The simplest and most important tip in purchasing a home with poor credit is patience. Don't rush into anything without looking at every detail. Staying smart and level-headed throughout the process will help you avoid entering another bad financial situation. With hard work, research, and financial education you can keep your dream of owning a home from turning into a nightmare.
You don't have to navigate the stormy waters of poor credit alone. If you need help rebuilding your finances before buying a home, the certified credit counselors at CreditGUARD can help you. Our nonprofit credit counseling services can assist you in managing your finance, lowering your debt, and getting back on track with your monthly payments. We'll show you the path to a brighter financial future.
Call CreditGUARD at 800-500-6489 today to learn more about our credit counseling services and take the right steps towards homeownership.