Boca Raton, FL—Credit Card Debt is at epidemic proportions. It affects more Americans each year than heart attack, stroke, and diabetes combined. It is a dangerous "silent killer" carried by most Americans.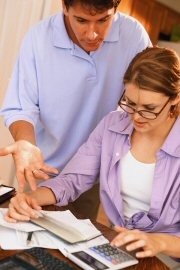 How did all that debt get there?
For Sarah C., "it all started on campus the day I got my first credit card and charged $5 lunch because I didn't have the money. It was so easy, I charged $132 by the time my first bill came around, and I still didn't have the money…but the minimum payment was only $10…so I sent a check for $10 and hoped it would clear."
Sarah found out the hard way—making the minimum payment would take 30 years to pay off that one lunch. That one lunch with interest now cost $15—or 200% in interest payments—that's the silent killer.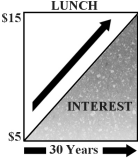 Debt Relief Found
Free spending consumers who have fallen into the debt trap have found relief by consolidating credit card debt with Home Equity Loans or Credit Counseling. Consumers who do not act quickly enough can create even more serious problems with the IRS or Bankruptcy.
Frozen in fear, most people suffering from these "silent killers" do nothing, making the situation worse. The problem is who to turn to and who to trust?
A non-profit organization, CreditGUARD of America, was chartered to assist those needing help and unsure of where to turn. CreditGUARD's certified counselors will direct you to the best solution for your debt problems. Now, the best part—the advice is free.
Consumers may call tollfree 800-208-0094 or visit www.creditguard.org. To improve your credit score, the "magic number" banks use to decide who gets the best interest, visit creditmessenger.com, with line-by-line instruction— and the credit report is free.
Too Much Debt?
Let's face it, we're all stressed about finances.
So how do you know if you really need help?
Ask yourself five questions:
Do you carry more than $4,000 in Credit Card Debt?
Do you make minimum credit card payments?
Do you live from paycheck to paycheck?
Do you have checking, but no savings account?
Do you use a credit card because you don't have the money?
If you answered YES to any one of these questions, you could be in danger of falling behind.
Explore the best solution with a not-for-profit CreditGUARD counselor.