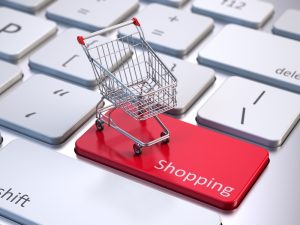 If you've ever spent time shopping online, you've probably experienced one of the following:
After buying something, you found a great coupon that you wished you could've used.
You made a big purchase only to see later that same item listed elsewhere for a better price.
Chances are, that problem could have been avoided. So, let's look at some ways you can make your online shopping future look better than your online shopping past.
Keep in mind that tools are only as useful as the person wielding them. A big part of saving money is only buying what you need. It's easy to become convinced that a "want" has become a "need" because of a seemingly good sale price. At the end of the day, it's important to focus on essentials rather than what's on sale.
Now that the caveat has been made, on to the shopping tools!
Ebates
Ebates offers cash back when you shop online. They also offer daily coupons. Ebates sends out a quarterly check including the cash back, or you can get your funds through PayPal. Before you go shopping at a retailer, log in with Ebates, then click on the retailer you're buying from. You'll save a percentage on the purchase which comes to you in the form of Ebates cash back.
Swagbucks
Another cash back option, Swagbucks offers  PayPal payments or gift cards for shopping through their service, taking surveys online, watching videos and browsing the web.
Honey
This is a web browser extension. When you sign up on Honey, the application aggregates coupons from the web. It searches for them as you visit different websites. Honey can test and apply coupons automatically when you reach a retailer's checkout.
Slice
Slice is a great tool for watching for price drops, tracking your packages and learning about product recalls. You can also use Slice to index receipts. It also streamlines the returns and refunds process, so in the case of price drops or problems with your shipments, you can more easily handle these concerns without all the hassle.
PriceBlink
Another browser extension, PriceBlink helps you get coupons and find the lowest prices for your items by aggregating information and displaying competitors' lower prices when you're in an online store. PriceBlink also shows online coupons when you visit retailers, and you can also use it to create wishlists for the future.
Retailmenot
Retailmenot is a source for daily deals, online coupons, and discounted gift cards. Retailmenot taps into a database of over 50,000 stores.
PriceGrabber
PriceGrabber is a search tool that aggregates products across multiple retailers to display where to find the best prices for a given item
Local Deals
It's always great to get a deal on experiences. You can often find coupons and other deals for restaurants and services in your area through sites like Groupon, Living Social and Scoutmob.
If you're looking for more ways to save money, visit a trusted nonprofit counseling agency like CreditGUARD of America for budgeting tools, educational articles, and to speak with a certified credit counselor who can help you evaluate your needs and expenses to craft a customized plan to help you achieve your financial goals moving forward.